Human beings, while being individuals, are also social animals since it is but crucial to maintain relationships with other people in order to survive in an order or a system. One can be as fashionably introverted, be it influenced by the likes of Sheldon Cooper or Sherlock or otherwise, as they intend to, but at times even they have to wander outside of their fancy little cocoons in order to interact with the surrounding 'environment'. Interaction with other people at multiple levels is crucial for one to be human in a very broad sense of the term. These interactions however, are not limited to a 'type' or formula which could be applied to all and sundry. No! They vary from person to person and the so-called typical interaction and its personal overtones change depending on the person one is conversing with.

This is where, I believe, the question of identity crops up. Identity can be seen as the kind of a person one is when he or she is with another individual, shaped by the perceptions each one has of the other in any given situation. For example, I being a student and interacting with a teacher would be different as compared to the same 'I' interacting with a friend. The interaction alters if and when the surroundings are different. I talk with my teacher differently in the presence of other students, than how I do when I am by myself. Little roles and the codes, be it of conversation, attitude or behaviour in general alter in relation to the people around an individual. People close to us such as father, mother or partner share a linguistic code with an individual which is strictly personal and could appear indecipherable to an outsider. In all these cases of interaction, the identity of the individual actually morphs its way from one to the other in a seamless manner. What actually remains, if there is a 'type' at all, is that of the fluid identity of the individual who has in themselves, imbibed bits and pieces of all the attributes from all the little 'roles' that they play on a regular basis.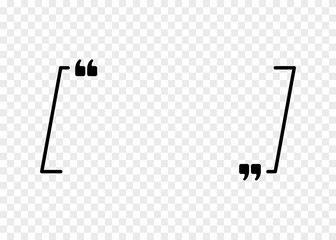 Does identity only comprise who a person is when he or she is with someone else? In other words, is my identity derived through the process of mutual interaction with my fellow beings or does it have an intrinsic character to it? I would vouch for the view that the core of one's identity lies mostly in how we relate to ourselves! The relationship that an individual has with him or herself largely determines the dynamics they share with other people. If the intrapersonal relationship with one's own self is in constant sync then there should be no difficulty in sustaining the fluidity of one's identity in relationship to other people irrespective of who they are. Therefore I would consider, the central and strongest aspect of my identity to be the relationship of me with my own body and mind. If we are true to who we are and can live with it then there is nothing to replace that sense of accomplishment and well-being. This is easier said than done as the mind is a foxy little thing and can very well play tricks on you. One needs to work these things out with oneself and with others in the most careful manner possible where one's individuality and social togetherness are in tandem with each other. It is in times of fragmentation when we are unsure of the course of action we need to take that we have to ironically fall back on our own selves to transport us of the dark dungeons of pure self-indulgence. It is only if we are able to work things out with our own selves that we are able to navigate the little roles that society has bestowed us with. Thus, me and myself are always in a constant dialogue with one another which often induces reflections on the world around oneself.

If I see my writing as but an expression of the self, then I would say that what I write interrogates my identity to the same extent that my identity interrogates how I use words. Feel free to disagree but as someone who uses writing as a tool of self-expression, I strongly believe that it is out of this inner dialogue that the 'creative' in my writing is born.